SUNSHINE FARM MARKET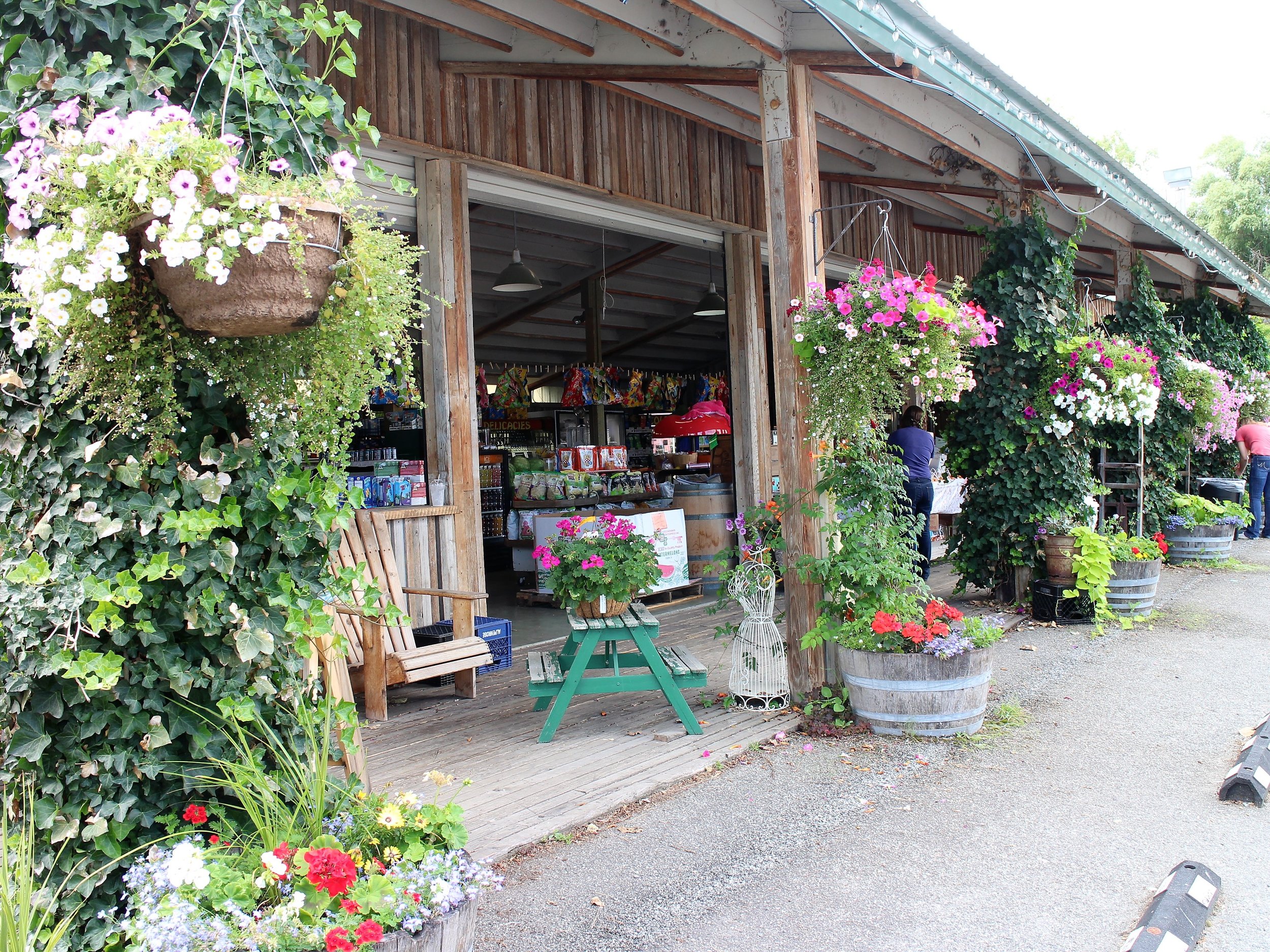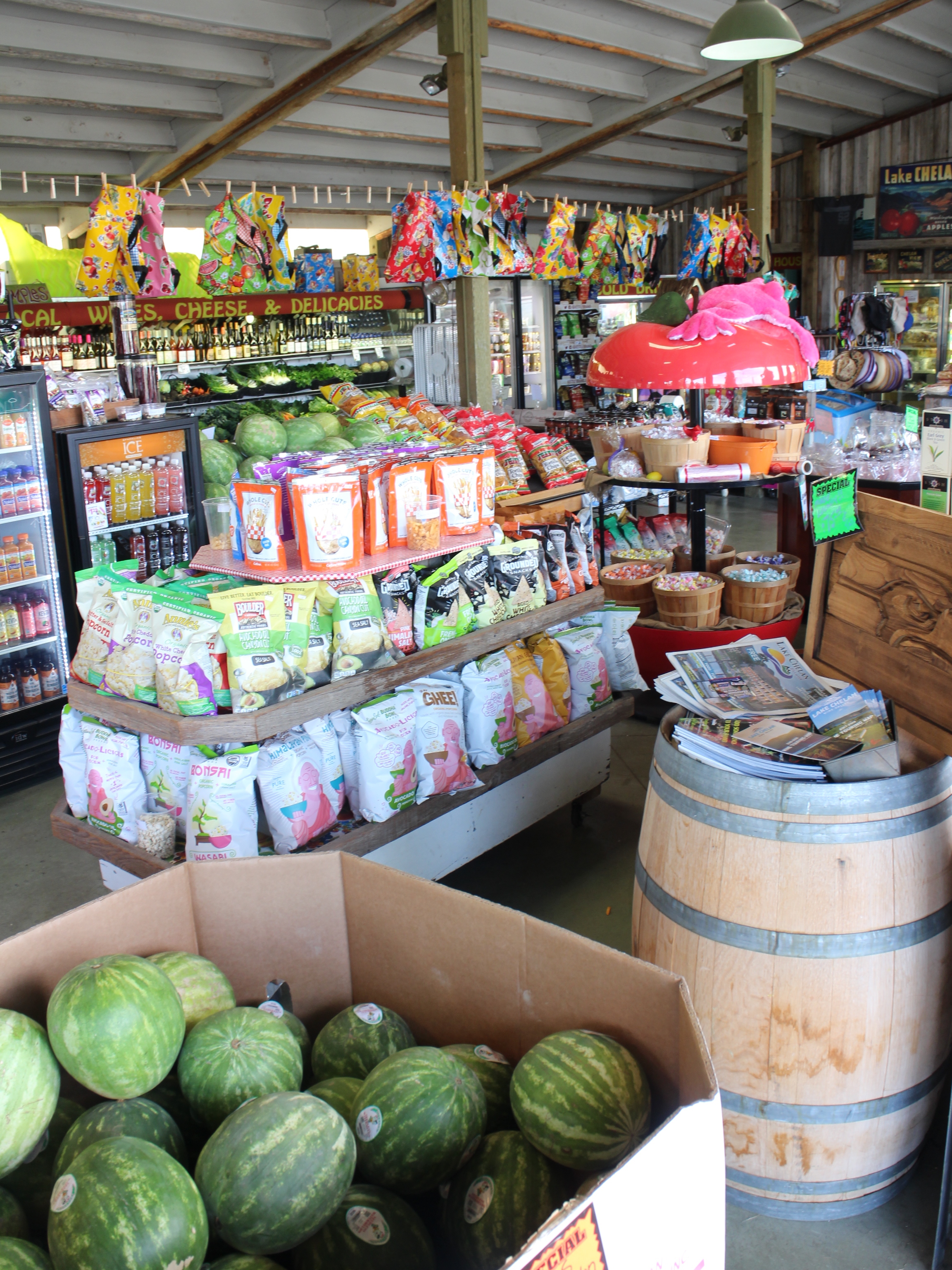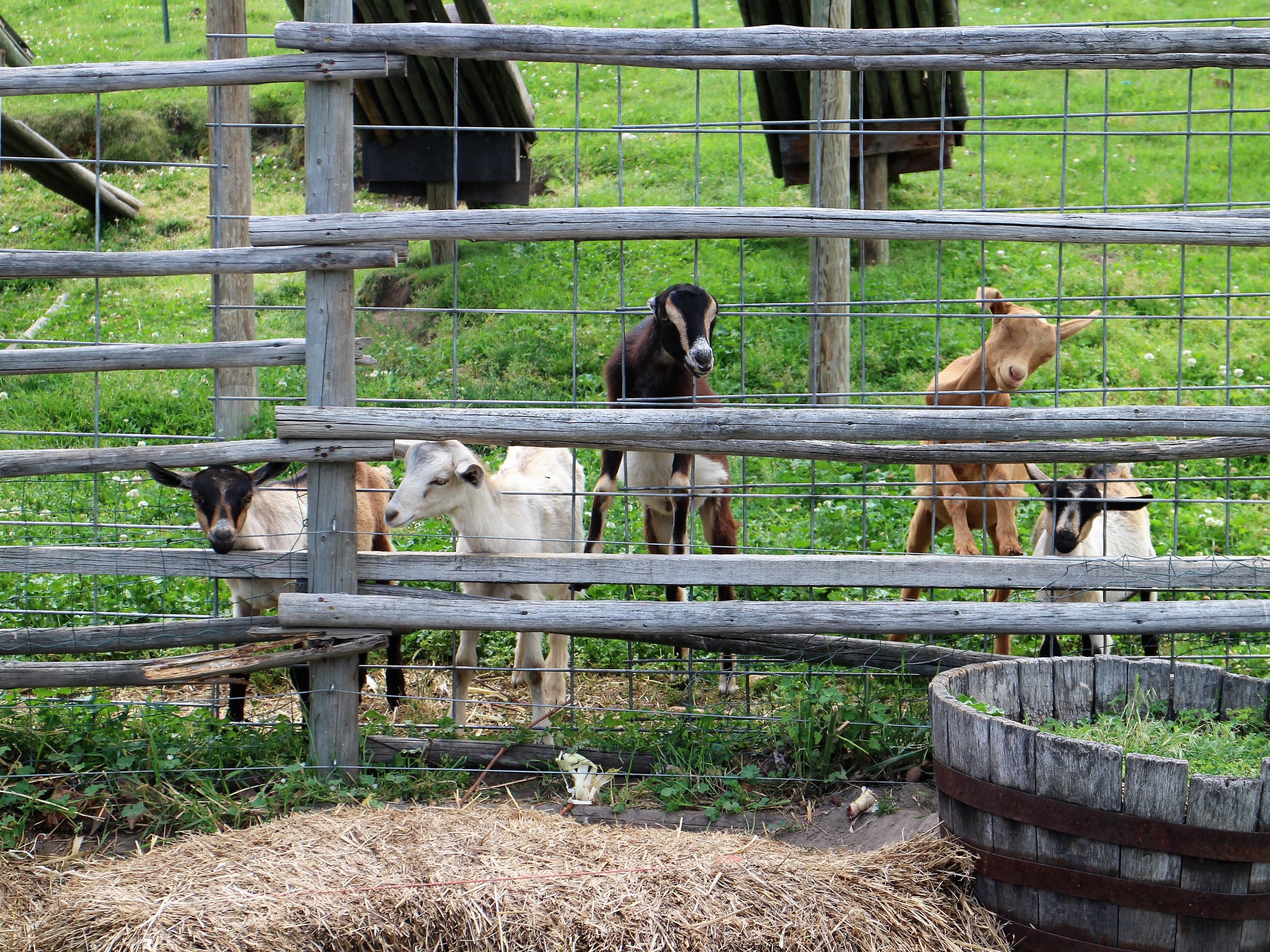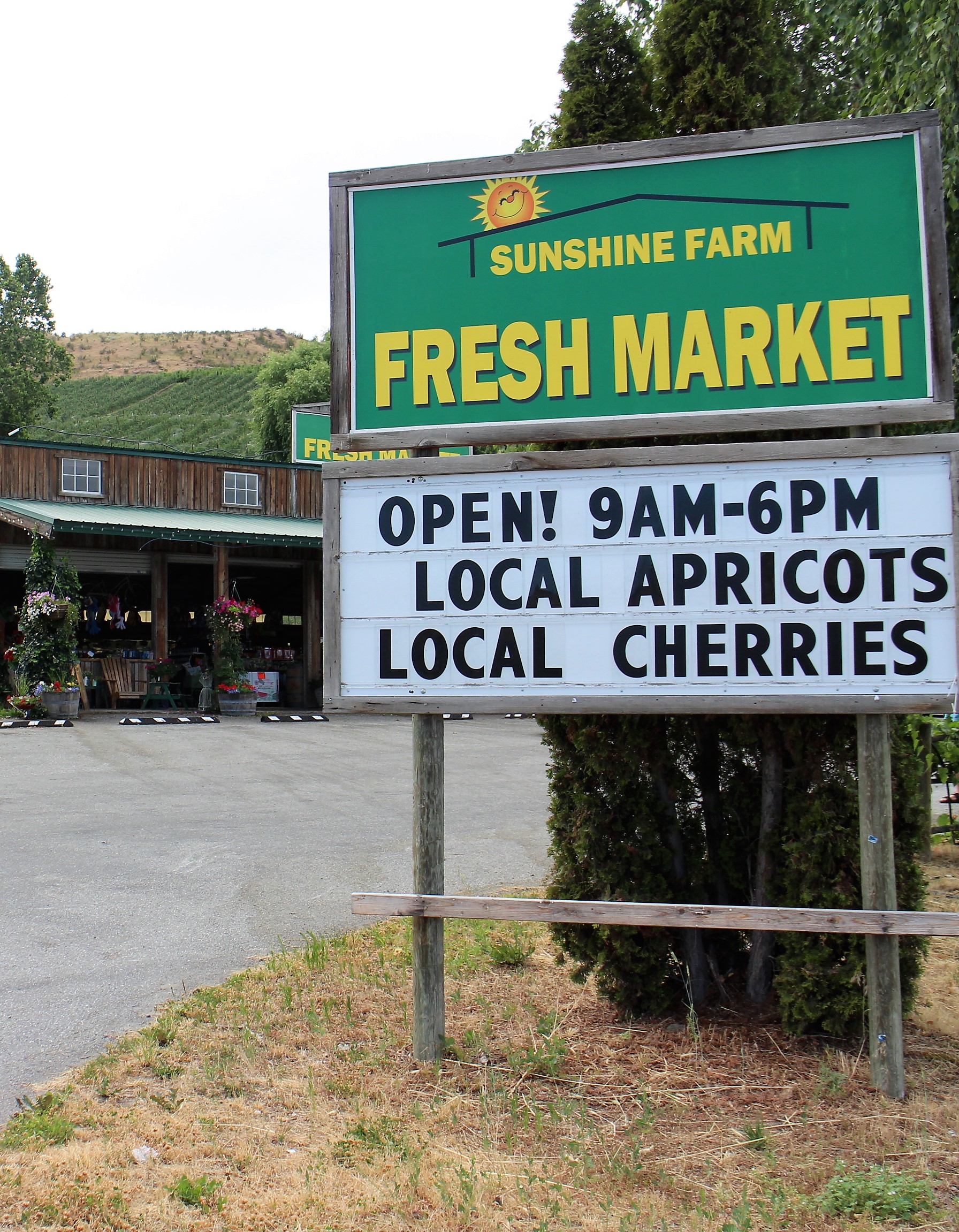 179 Highway 97A -- on the South Shore of Lake Chelan, four miles west of Chelan and 40 miles north of Wenatchee.
(509) 682-1350
Open 7 days a week, 9:00 am - 6:00 pm
The Sunshine Farm Market is the first thing that greets you as you drive into the Chelan Valley. As Highway 97A curves down toward the lake, you see the market on the right hand side. The market provides the highest quality local fruits and vegetables, an assortment of natural specialty foods and gifts, flower bouquets, outdoor seating, and sweet little GOATS to delight you.
The Sunshine Farm Market first opened in 1991 as a simple roadside fruit stand—not much more than a few bins of apples under a shade canopy. Now, 27 years later, Sunshine Farm is a full service market selling cheeses, meats, artisan bread, locally roasted coffee beans, jams, jellies, sauces, dressings, mustards, a great selection of road food--popcorn, candy, and other snacks. They also carry several lines of local and natural botanically-based face and body products. Picnic tables outside to stay awhile, have a snack and take in the view.
THE GOATS
Each summer, Sunshine Farm is host to a few goats from Pine Stump Farms in Omak. Pine Stump is a small, sustainable goat dairy that produces milk, cheese, and meat. The goats there (and also the land and other animals ) are well treated and the farmers make a modest and sustainable living off their small farm business. The goats are super sweet and very happy to hang out in Chelan for the summer.
Photo credit: Livingncw