Inside Look at "MY GIRLFRIENDS CLOSET"
"MY GIRLFRIENDS CLOSET"
Women + Shopping = Sales for Non-Profits!
For the past 10 years, My Girlfriends Closet, has been an annual shopping event organized and sustained by members of Women's Service League (previously named Junior Service League of Wenatchee) based in Wenatchee serving all of NCW communities. WSL members collect gently used women's clothing (some designer labels) thru out the year and set up a 3 day pop-up boutique in the Spring raising and distributing what is now up to over $50,000 per MGC event to women and children in the region.
Because this event is dear to my heart, I wanted to highlight how it started 11 years ago, and how it has benefitted many people and organizations year after year. (photo credit: MGC Facebook page)
MGC: THE BEGINNING
"Collect gently used clothing from the community, set it up like a pop-up boutique and call it My Girlfriends Closet. The ladies will love it!"
And the ladies did and still love it! I chaired My Girlfriends Closet the first two years in 2009/2010 and originally set the event up as a one day shopping event with a ticketed preview party the night before. We made $10,000 that first event and were thrilled!
WOMEN + SHOPPING = SALES!
With the success we had on the first MGC, we soon realized that there was way to many donations and not enough time in a day to sell enough clothing that would make the most impact. After that first year additional shopping days had been added to maximize the amount of dollars raised. At the end of the event, local non-profits invite their guests to come shop the racks for free. And the YWCA takes all the left-over donations back to their organization and continues to sell in their non-profit shop and give away as needed.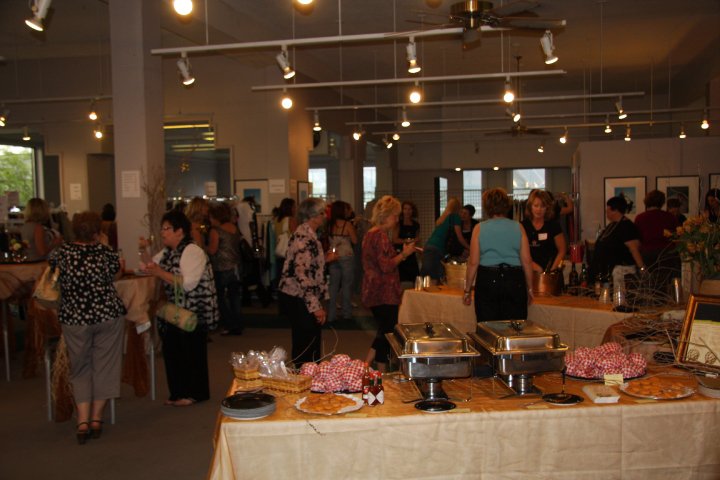 Little did we know at that time this event would be a popular premiere shopping fundraiser year after year raising and distributing over $500,000 to-date back into community needs. What an amazing community for continuing to volunteer, donate and support the event every year!
MGC now includes women's clothing, Junior Girls clothing, wedding gowns, swimwear, maternity, plus and petite sizes, shoes, accessories.
There's more! Read on…
Next My Girlfriends Closet public shopping event is March 15-17th, 2019 @ Hastings Bookstore Location.
It's awesome to see how MGC has evolved into one big sustainable, recyclable machine that gives back to our community in different ways.
Here's how……
CLOTHING IS DONATED & RECYCLED
Clothing is donated by the community thru out the year at designated drop off points. The donated clothing that makes the cut for the sales floor is sold to public during a 3 day shopping weekend in the Spring raising tens of thousands of dollars that get distributed into NCW communities thru local non-profit grants submitted to Women's Service League.
It's common to see clothing from one MGC event re-donated and sold at another MGC event the following years. Recycled and donated over and over!
Clothing that doesn't make the cut for the sales floor is donated to Wenatchee High School Band, who raises money by selling the cut edits to a textile company that ultimately sells to thrift stores such as Value Village.
NON-PROFITS INVITE GUESTS TO SHOP FREE
A day is set aside for invited guests of NCW non-profit organizations to shop for free. This is a great opportunity for these women to collect a few business attire items for job interviews, etc. that they may not otherwise be able to afford.
NEW as of the last couple years, at each MGC event people are welcome to bring in their gently used formal/prom gowns for donation to be collected and GIVEN AWAY the following weekend to local North Central Washington students (who show student ID) at PROM DRESS GIVEAWAY. 1000's of gently used dresses are set up and displayed on racks along with dressing rooms, shoes, jewelry, purses. Various styles, colors, and sizes. All given away for FREE! The entree is free and student id is required.
Local businesses have donated product or services in hairstyling, flowers, dinner, Prom entry fees, photos, etc. to be given away during the event.
Of course women, shopping, and socializing go together! A preview party the night before public shopping raises an average $12,000 in ticket sales every year. Ticketed guests get first pick of goods while enjoying catered food from top caterers in town and and local made wines and ciders.
Preview Party tickets go on sale February 22, 2019 and will be sold at both Wenatchee and East Wenatchee UPS retail outlets. $40 Preview Party Ticket. Public shopping days are free entrance.
TEE'S TRANSFORMED INTO BAGS
In recent years, WSL members have created recycled shopping bags from the donated tee shirts and give out at the MGC event to hold purchases. They cut off the sleeves and sew up the bottom hem. Shoppers can donate these bags back to MGC and/or bring back each event to fill up again.
Apparently these tee-shirt bags hold ALOT of clothing. Clever way to recycle!
MY GIRLFRIEND'S CLOSET helps to fund scholarships too! Women's Service League is offering TWO SCHOLARSHIPS for women who are pursuing their education goals to help achieve their independence, but have encountered some life challenges along the way. Application forms can be obtained by clicking the button below to reach WSL Scholarship info page.
UNSOLD CLOTHING DONATED TO YWCA
At the end of the 3 day event all of the unsold clothing is picked up and donated to the YWCA who sells within their own boutique and to give away as needed.
And then the WSL ladies & volunteers start the whole process over again for the next years My Girlfriends Closet!
I'm sure I speak for everyone when I say Thank You to WSL for keeping this event going and to every volunteer who gives their time and compassion to a wonderful cause year after year. All of you have blessed many!
Shout out to Jennifer Bushong and Penny Carpenter for starting this organization and recruiting women early on. And to Kelley Kennedy for creating the first MGC Preview Party, and Faye Mulhall and Cori Bautista for volunteering so much time to MGC these last 11 years!
GET FURTHER INFO ON WOMEN'S SERVICE LEAGUE
WSL has grown from about 20-30 ladies when I joined in 2008 to over 190 members today. WSL is a wonderful organization for women of all ages to come together for a common goal of supporting the community and improving the lives of women and children thru educational and charitable events.
You can get additional up-to-date information on My Girlfriends Closet and Women's Service League by visiting their website and facebook pages.
Click for further information on all Women's Service League events such as Touch-A-Truck, Diaper Drive, Prom Dress Giveaway, and Membership.